PATIENT VISITS MEDICAL RECORDS COURT DOCUMENTS INTERVIEWS FOCUS GROUPS MEETINGS CONFERENCE CALLS AND MORE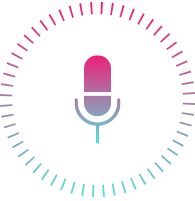 FAST. RELIABLE. EFFICIENT
Welcome to Los Angeles Transcription,
The Perfect solution for your business needs!
Whatever your goal, we can help you achieve it. From one-time projects to long-term partnerships – our team is specialized in the field and will provide accurate transcription services that meet all criteria for success!
Los Angeles Transcription is a world leader in the transcribing industry. Our team of experienced, professional translators provide an amazing experience that's different from other companies because we only work with qualified US-based professionals who have an average of 17 years of experience on their resume!
Los Angeles Transcription is always available for your needs. Our team can handle anything from court proceedings and business meetings, all while providing translation services if needed, so don't hesitate to contact us today.
100% US-BASED TRANSCRIBERS FOR YOUR PROJECT
We value your time and want to get the transcription process as quick or detailed as possible. That's why we only hire US-based typists for our company so you can rest assured that any final deliverables will meet all expectations!
ALWAYS AVAILABLE TO ASSIST YOU
We have your back. We're available for whatever you need, from routine projects to urgent STAT requests and after-sales support if required – because our top priority is always customer satisfaction!
Hire the best! If you need any project done, from transcribing an event to medical and legal documents – we can help. Whether your business is small or large, our team will work with yours until they find a solution that meets all needs perfectly.
Transcription Services in Los Angeles
Do you require audio or video files to be transcribed?
You can count on us to get it processed!
Los Angeles TRANSCRIPTION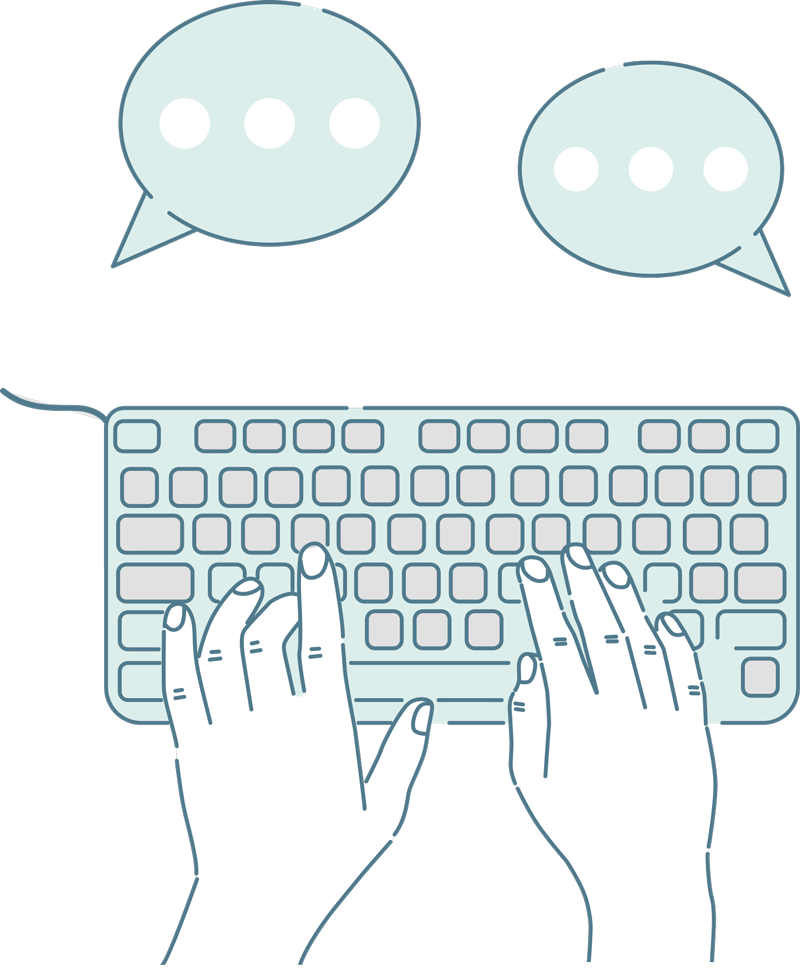 YOU NAME IT. WE CAN DO IT!
If you require interview transcripts or any other type of audio service, then we are here for your convenience. We offer transcribed voice recordings to fit many different industries, including legal, financial, medical, business and more!
The following professions frequently use our transcripts:
OPERATING EXCLUSIVELY WITHIN THE U.S.
Our professional translators provide the best quality of translations by thoroughly proofreading each to ensure accuracy and compliance with standards.
HIGH-QUALITY RESULTS YOU CAN TRUST
We don't want to let you down. That's why we triple-check our work for errors, blanks and erroneous content before passing it off onto the next stage in your process – always making sure that what comes out reflects accurately everything put into place!
RECEIVE YOUR RESULTS QUICKLY
We are committed to providing you with the fastest turn-around time possible. You can rest assured that your request will be processed on time, and we'll work hard, so there's no waiting around!
THE RIGHT PRICE
We believe in providing a transparent price and we don't let the cost be uncertain. You'll always know what you're paying before getting started on any job, because our prices are straightforward with no hidden fees or surprises!
24/7 CUSTOMER SUPPORT
We are the team that will always have your back. No matter what, we're on it 24/7 and will do whatever is necessary to make sure you never feel down about any problem again!
Los Angeles MEDICAL TRANSCRIPTION
STREAMLINE YOUR EHR UPDATES
The Remote Scribe service from our hospital allows you to transcribe your patient encounters and manage the data within EHR system in real-time, so that it doesn't take away from what's most important – providing excellent care.
COMPATIBLE WITH EHR
With our proprietary integration techniques, the transcription of your interviews seamlessly connects to match up with what is already present in EHRs. The result? The patient records documentation process that's easier than ever before!
COMPLETELY ADAPTABLE
When you need a medical practice tailored to your unique needs and workflows, there's no better option than our team. We offer telemedicine services as well as house calls in order to take care of patients while still giving each patient all the attention they deserve!
ULTIMATE PROTECTION
We understand the importance of data security – to you and us. Our tech is fully HIPAA-compliant, using end-to encrypting with AES256 technology that also includes multi-factor authentication for enhanced privacy measures!
GET A 30-DAY FREE TRIAL
Don't just take our word for it! Try out the services of a professional transcriber risk-free in 30 days.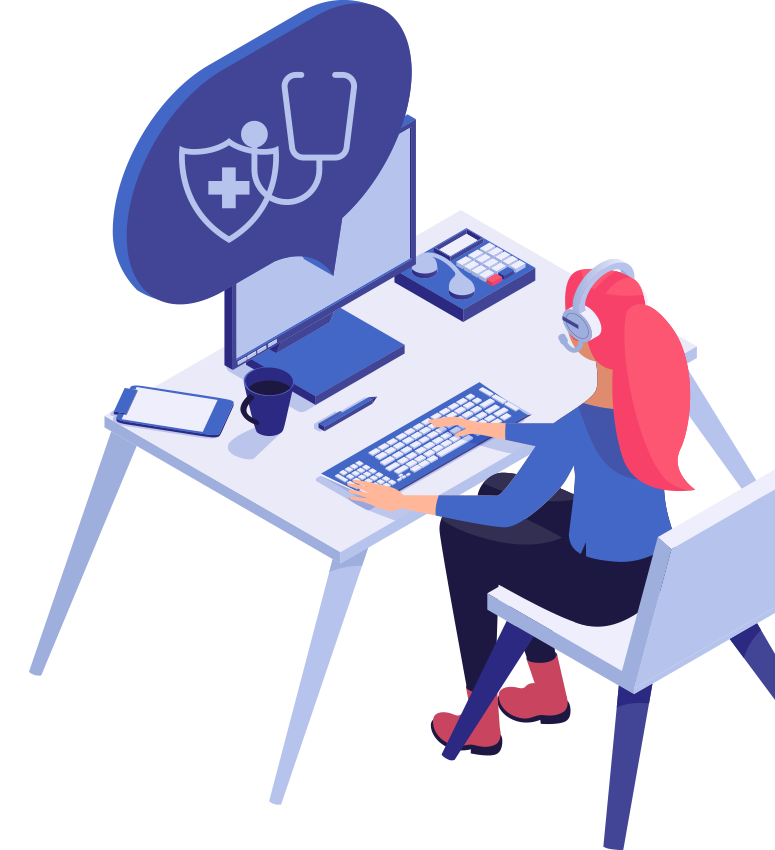 FREE GUIDE FOR MEDICAL PROVIDERS: NAVIGATING DOCUMENTATION SOLUTIONS
"The turnaround time is phenomenal. The staff are friendly, courteous, and are quick to respond to any issues you may have. I highly, highly recommend this company for any of your transcription needs."
Cindy W.
Medical Secretary
Berkshire Orthopedic Associates
★★★★★
"They have excellent customer service! I highly recommend them! We have been using their service since 2005!! I would give them a five star review for impeccable service."
Suzanne B.
Office Manager
Physicians Medical Rehabilitation Associates
★★★★★
"We have been working with Princeton Transcription* for a few years. Princeton is our first choice for all of our transcription needs. Their quality of work and quick turnaround time is perfect for our needs. We are very happy working with Princeton!"
Marisa K.
Project Logistics Manager
Human Factors MD
*Princeton Transcription (PTI) is our parent company.
★★★★★
"Coordinated Medical Network has been doing business with PTI* for 15 years. We have always been very pleased with their services. They always go the extra mile for us and are very pleasant to work with."
Coordinated Medical Network
*Princeton Transcription (PTI) is our parent company.
★★★★★
"Princeton Transcription, Inc.* is a solid transcription service that delivers accurate results with an excellent price. Turnaround times are superfast and the account managers are incredibly professional. Highly recommended!"
Heather H.
Office Manager
Donald R. Counts, M.D.
*Princeton Transcription (PTI) is our parent company.
★★★★★
"As a customer of Princeton* well over 12 years I can tell you for sure there isn't anyone out there better. I have been in the medical field for 35 years and have utilized many companies, this one is top notch. You can't go wrong with this company. I have nothing but respect for the way they run their business."
Kim S.
Office Manager
Stuart J. Gordon, M.D.
*Princeton Transcription (PTI) is our parent company.
★★★★★
"We have used Princeton Transcription for many years. They have spoiled us for any other service. They provide timely turn-around; are competent and efficient- always willing to work with us to make sure we have what we need, when we need it. I highly recommend their services."
Terry Murillo
Practice Coordinator
North Atlanta Pulmonary & Sleep Specialists
*Princeton Transcription (PTI) is our parent company.
★★★★★
"We have been using Princeton for a few years now. They are reliable, their transcription is accurate, and their turnaround time is excellent. If there's an issue, they are always willing to resolve it, or help with it, depending on the situation. I would highly recommend them to anyone looking for a reputable, dependable transcription service."
Melanie Cellini
Dr. Jeffrey D. Gaber & Associates, PA
*Princeton Transcription (PTI) is our parent company.
★★★★★
Have a transcription project in mind?
Let's get started.
The form requests are usually answered within one business day.
If you're in need of urgent assistance, please give us a call at 213-341-3128 and we'll be there for you!